Presents
Riverreed French Champagne
Bella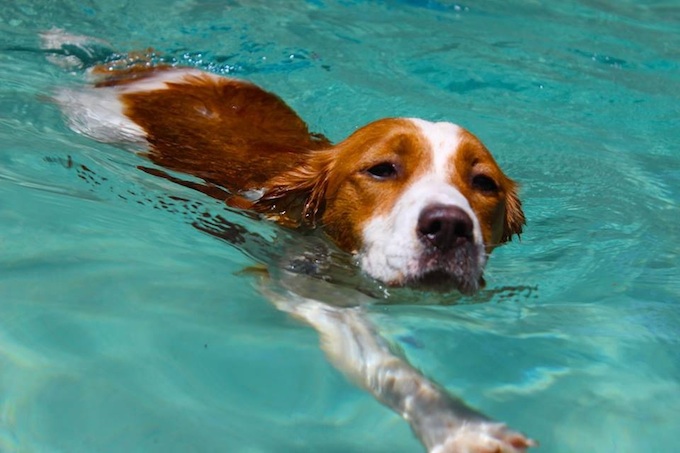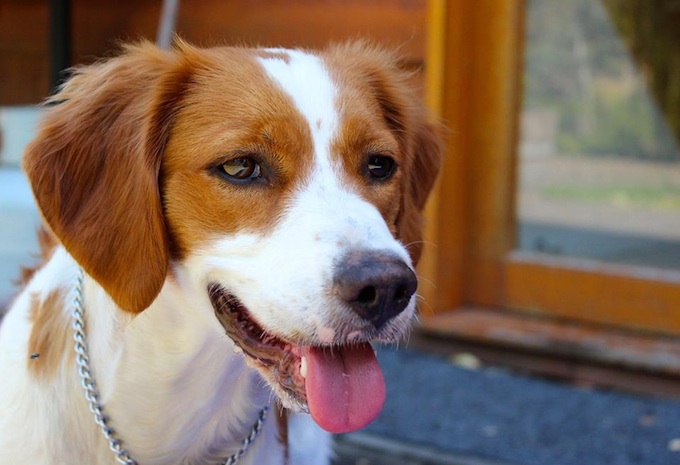 Bella
Owned loved and adored by Brittany and Andrew
Trained and shown by Brittany
Sire: Guinness De Wyngold (Imp USA)
Dam: Ch Riverreed Tinsel Town Tart
I would like to thank Marilyn at Riverreed Brittany's for her help and guidance in selecting my first Brittany puppy! I am so impressed with this gorgeous breed and have been recommending Riverreeds to all to all who stop and ask me about me pup.
Bella was so easy to train. She toilet trained within the week and I was surprised at how quickly she took to obedience training.
Marilyn did a fantastic job with socialising the pups from day one which resulted in a well balanced litter with flawless temperaments.
I can take Bella anywhere without a hassle and know I can trust her around adults, children, dogs and all types of animals, with is a direct result of her upbringing .
I can not speak highly enough or Riverreed Brittany's and look forward to many dog shows in the future. Brittany
Thank you very much Brittany for this glowing recommendation this is what we strive for in our breeding program.
Bella has the best home with you and Andrew. Thank for loving her and all the training you have put in, looking forward to campaigning in the show ring in 2014 with you,we are going to have so much fun. Marilyn
Achievements:
Congratulations. Bella won best opposite puppy in show at the Brittany Speciality Show in 2013
Pedigree

Parents
GrandParents
GreatGrandParents
SIRE

Guinness De Wyngold

(Imp USA)

DAM

Ch Riverreed Tinsel Town Tart