About Us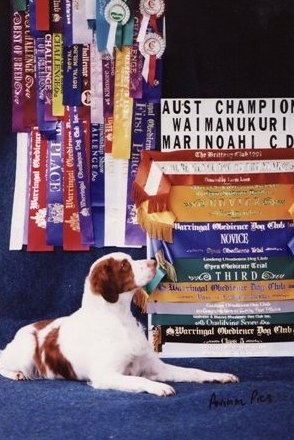 Aus CH Waimanukuri Marinoahi CD
(TIM)
Welcome to our new website
created February 2011
Website still under construction.
Brittany's have been our passion for over 20 years.
Tim came home with us at 8 weeks old, he was our introduction into the world of
the Brittany.
Tim never missed a quail season, blitzed the obedience ring with 2 best and 1 second
in ring for his CD title, and with many best of breeds his Australian Champion title.
Tim is the reason for Riverreed brittany's and was our foundation stud dog.
We were so impressed by his easy going temperament and trainability, it was life changing.
The Riverreed prefix was established in 1988, and from there we spent most
weekends either working our brittany's in the field, obedience ring or at dog shows .
The first Riverreed litter was whelped in 1992 ,a lot of thought went into this litter.
As with all our litters we pedigree research for temperament, conformation and health.
Our aim is to breed dogs that conform to the standard, have super sound easy
going temperaments, and can work in any of the gundog disciplines.
We are firm believers in form follows function.
The brittany is a loving family companion, likes nothing more than to sleep
on your bed or watch TV with you, however you must be prepared for a daily
walk and basic obedience classes.
We strive to keep the dual quality of the breed intact as this is what they were originally bred for.
Their country of origin is France, and as you go through the pages of our website
you will see some fabulous Riverreed brittany's either owned or bred by us working
in the field, obedience, tracking, agility, showring and very much loved family companions.
We have enjoyed many great moments in the showring, with best in group
class in group,class in show awards with dogs we have bred or owned.
Best of breed at Royal shows
Melbourne, Sydney, South Australia,Queensland,Toowoomba and Tasmainia.
To expand our gene pool we have imported brittanys and frozen semen from
some of the best kennels in the USA .
THE BRITTANY
Smallest of the pointing breeds
Built harmoniously on a solid but not weighty frame
The whole is compact and well knit without undue heaviness,while staying
sufficiently elegant.
The general aspect is cobby, full of energy.
The dog fits into a square.
I am a qualified (OPEN SHOW) judge for the gundog group and aspiring
towards my group 3 championship licence.
Hope you enjoy our website, if you have any questions regarding the Brittany
please phone or email, only to happy to talk to you about our wonderful breed
THE BRITTANY
Marilyn DiNatale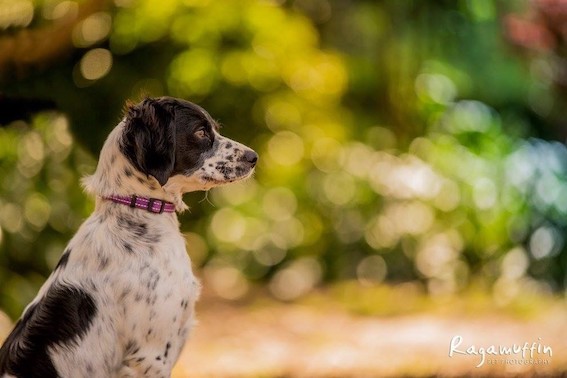 AUS CH Riverreed Galahads Skye