LITTERS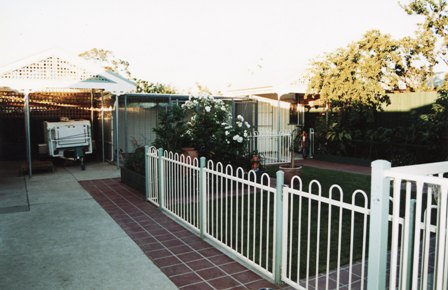 Riverreed Kennel complex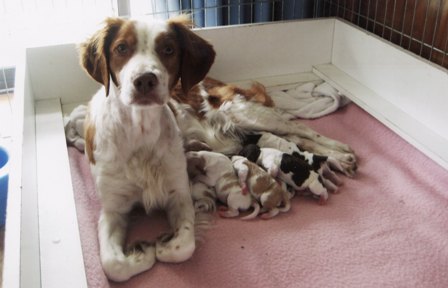 Berry and Steel litter 2010
Riverreed average one litter a year,our puppies spend the first 5 weeks of their lives
in the family room
Exposed to all sorts of daily activity.
We have lots and lots of visitors including grandchildren, puppies are picked up and cuddled every day from birth.
They are extremely well socialised by 5 weeks they actualy watch the television,chase
the vacuum cleaner.
Sweeping the floor is a nightmare with 6 pups hanging off the broom.
We believe the more they are exposed to in these first 5 weeks the better equiped
for life they will be.
Puppies at 5 weeks are moved outside to a large kennel area as they need more space
to run and play in
They are still handled every day, They are brought up to the house yard daily to run and play on the lawn.
There they meet our resident brittany's,the lawn mower and grandkids riding bikes and scooters.
At 8 weeks they are pretty much bomb proof
Our puppies are feed premium dry food, fresh beef, lamb mince, chicken necks and wings.
Puppies are microchipped and have first puppy vaccination at 6 weeks old.
Wormed at 4-6-8 weeks
All Puppies are registered with the Victorian Canine Association on the LIMITED register.
---
Riverreed Brittany's 2012 litter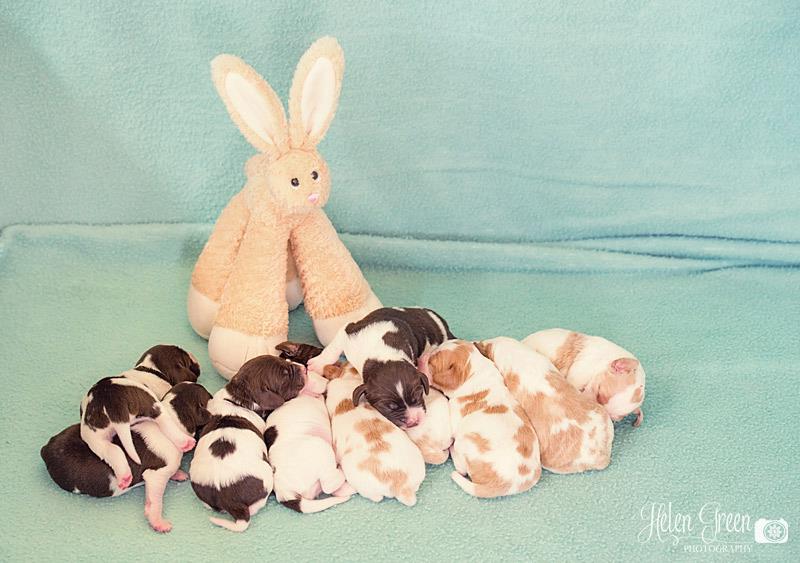 10 beautiful babies all spoken for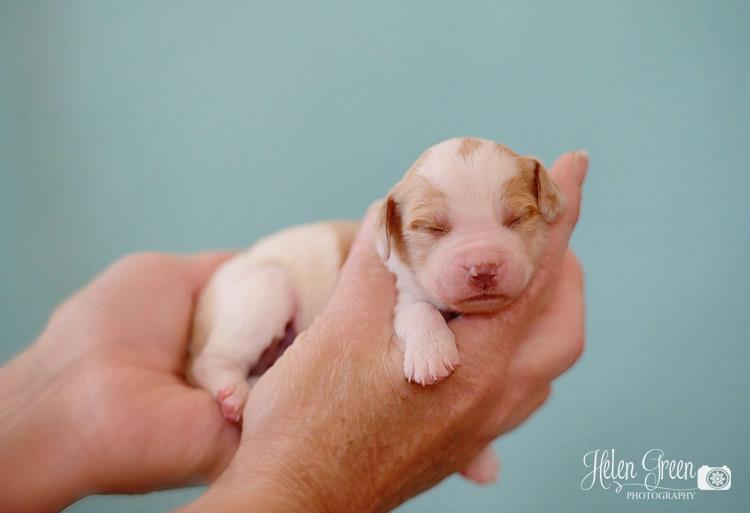 Sleeping baby 3 days old
---
The 2011 litter
These babies have been placed in loving family homes
| | | | |
| --- | --- | --- | --- |
| | | | |
Socialising

There goes my T shirt

Giving kisses