Presents
RIVERREED BANJO PATERSON
( BANJO )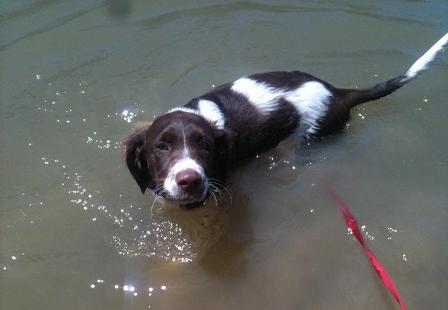 Banjo having a swim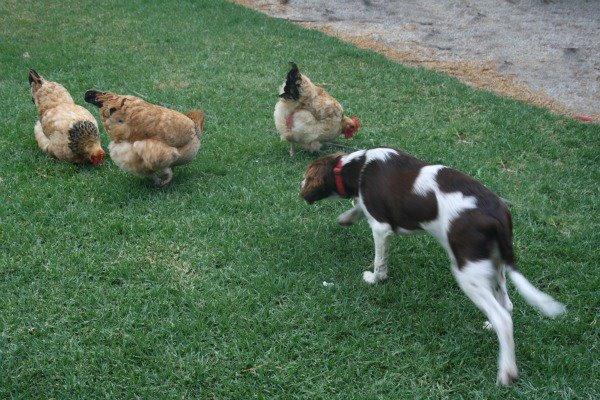 Banjo holding point on the chickens
4 months old
I did a lot research in choosing his breed, and couldn't imagine a more perfect puppy for our family than Banjo.
He is great with our young kids,a good mix of being active and playful. Banjo loves to swim and retrieve in and from the river as much as he loves lying at our feet and getting his belly rubbed. He is still only a puppy but has been very easy to train and is quickly maturing into the perfect dog.
We take him with us everywhere, and people are always commenting on what a gorgeous boy he is, of course we couldn't agree more.
Thankyou Marilyn we just love him.
Mandy and family
Pedigree

Parents
GrandParents
GreatGrandParents
SIRE

Aus Ch Riverreed

BMY Valentine

DAM

Aus Ch Rivermist

Mz-La-Di-Da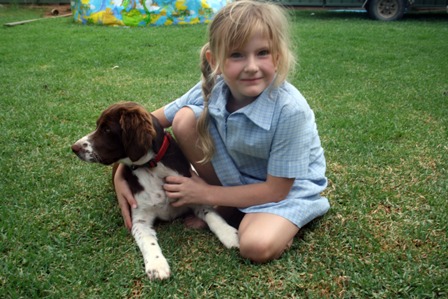 Banjo and Olivia